I take so many pictures of you because I want to remember, want to hold onto these brief, early moments.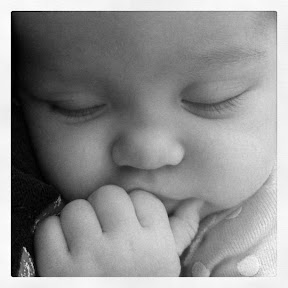 Your sweet, quiet sleep. Usually on me.
Easy mornings, just us. Rendering me couch-bound, I savor the stillness and our time together. Knowing that all too soon creeping time will steal this away and memories of you right now will slowly fade.
Because I know you are my last. The right decision? Yes, I think so, but one that easily brings a stirring of heartache.
Link up with Semi-Wordless Wednesdays!